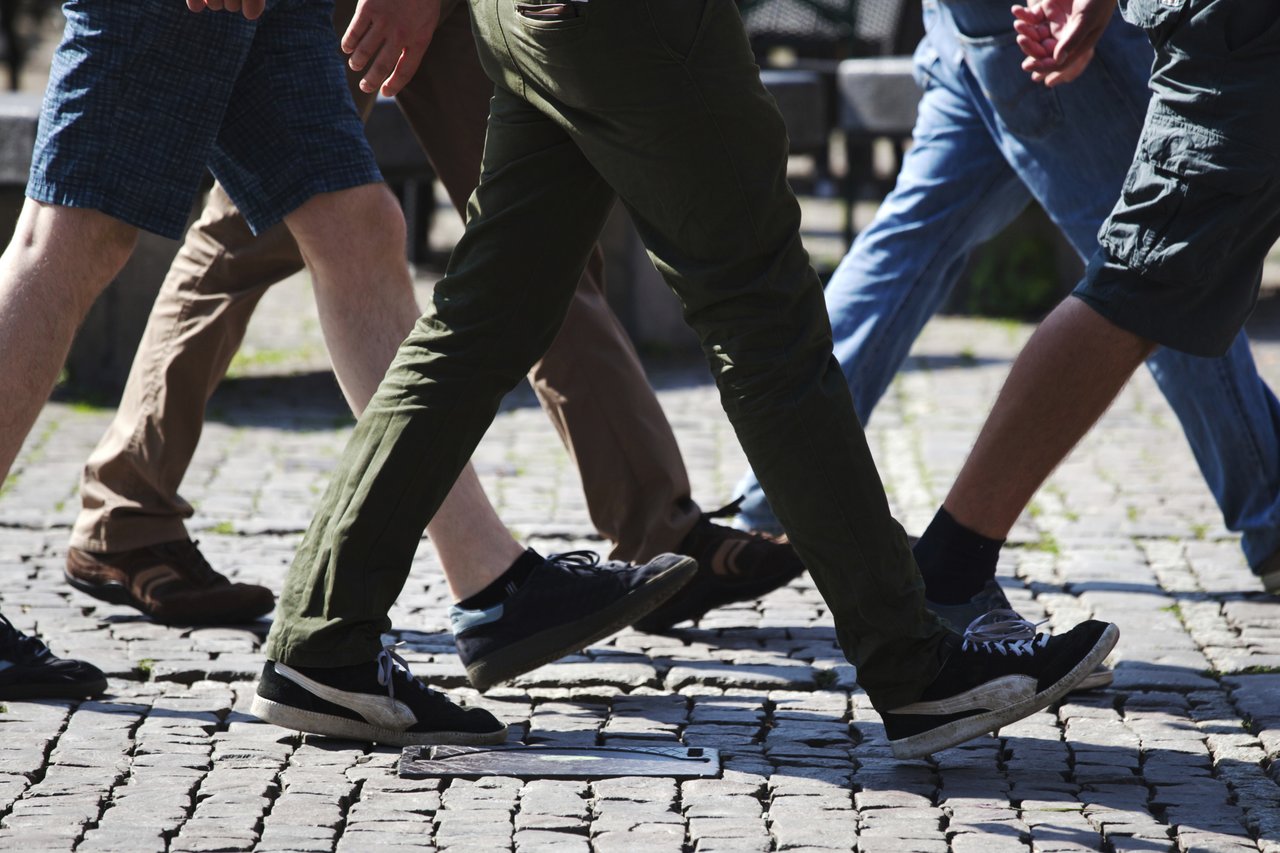 Walking Yourself Out of a Bad Mood
Something I've noticed is that when I go walking, especially outside, I feel better. If you're anything like me, sometimes it's just hard to stop what I'm doing because it is "so important". I can't see the "forest for the trees" like the saying goes. I can also convince myself that the benefits of walking are all in my mind.
Studies have shown that something does actually occur in our brains to cause good feelings when we are walking.  So when I'm feeling stressed or overly focused on a particular thing and getting very overwhelmed,  that's when I somehow sense it is time to take a walk – a little change of scenery can help too!
Studies About Walking Benefits
A study published in the December, 2005 issue of "Medicine and Science in Sports and Exercise", showed that after walking at a brisk pace either outdoors or on a treadmill, that people's moods were improved.
Of course walking outside can have the added benefit of fresh air and pleasant scenery which can help focus the mind in a positive way and reduce stress. But even walking on a treadmill at the gym or at home can do wonders.  Walking can really clear your mind and change your perspective on things.
Scientific studies show that walking helps improve memory, reduces stress and also helps with concentration and learning. It may even help prevent  Alzheimer's and dementia.
So when you're feeling a little down, frustrated, overwhelmed or bored, just get out and take a deep breath and start walking. Like the studies show, "even a 10 minute walk" will lift your spirits and change your mood.