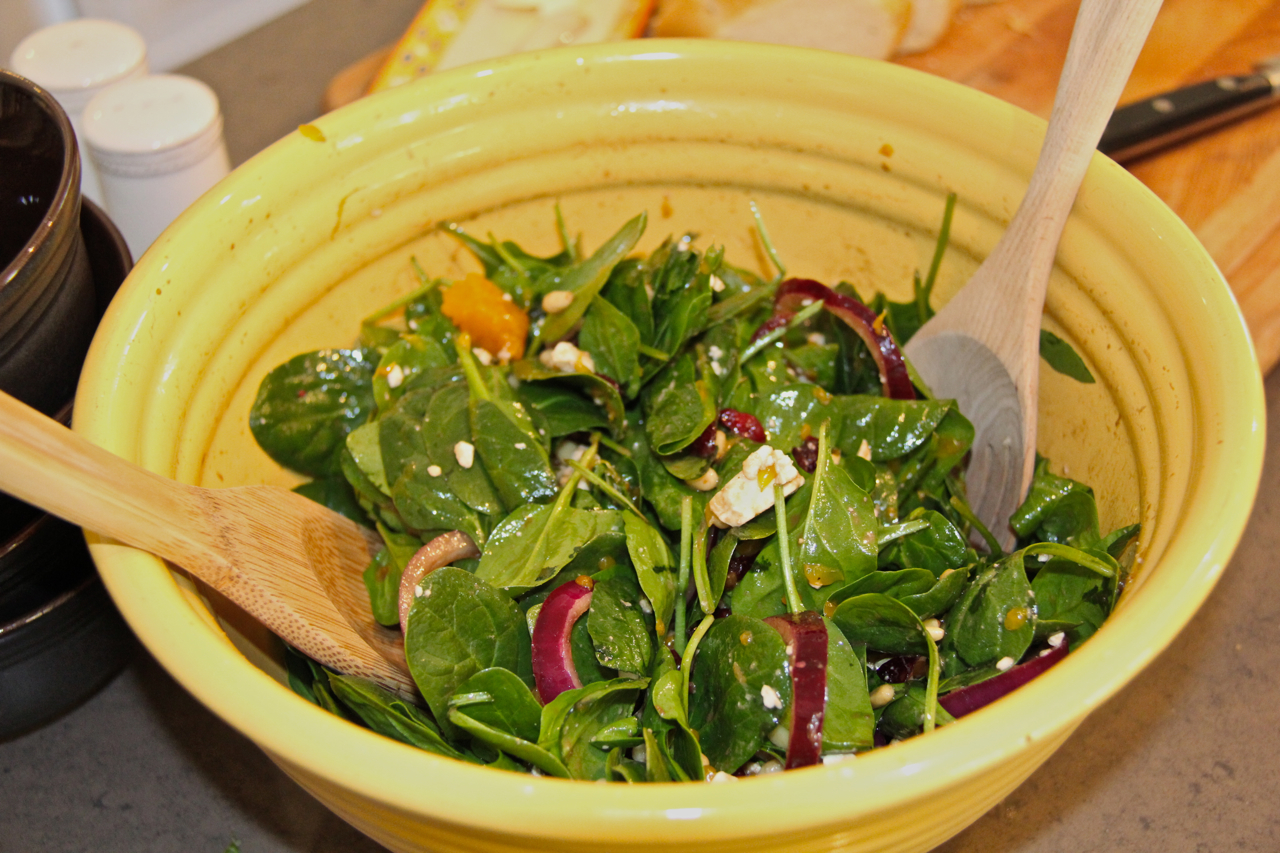 If you like salads in the warm months like I do, I think you'll really enjoy this spinach salad. Those first tender spinach leaves of the spring are so yummy and delicious and bring about the beginning of my world of increased salads throughout the spring, summer and fall.
This salad is so refreshing and flavorful. With the addition of the unique and flavorful sesame honey dijon dressing, it becomes an interesting variation of the typical spinach salad. You can add optional ingredients to make it more colorful – like dried cranberries or strawberries.
Ingredients:
2 bunches of fresh spinach (washed and trimmed)
1 –  15 oz. can of mandarin orange sections (drained) or fresh mandarin orange sections
1/2 cup dried cranberries or strawberries (optional)
1/2 cup slivered almonds (or other nuts like walnuts, pecans, pistachios)
4 green onions, thinly sliced (or thinly sliced red onion)
Directions: Prepare your spinach leaves in a bowl or on a plate (wash well to remove any dirt), top with mandarin orange sections, then sprinkle with thinly sliced green onions, next sprinkle on the dried cranberries and the almonds. Lastly, top your spinach salad with sesame honey dijon dressing and enjoy!
Dressing

Sesame Honey Dijon Dressing:
1/3 cup olive oil
2 T apple cider vinegar
2 T honey
2 T dijon mustard
2 T sesame seeds
1 garlic clove, minced
Stir together in a bowl and add to a jar or dressing container with a tight fitting lid. Shake well and refrigerate or let sit for a couple hours to enhance flavor. Shake well before serving.