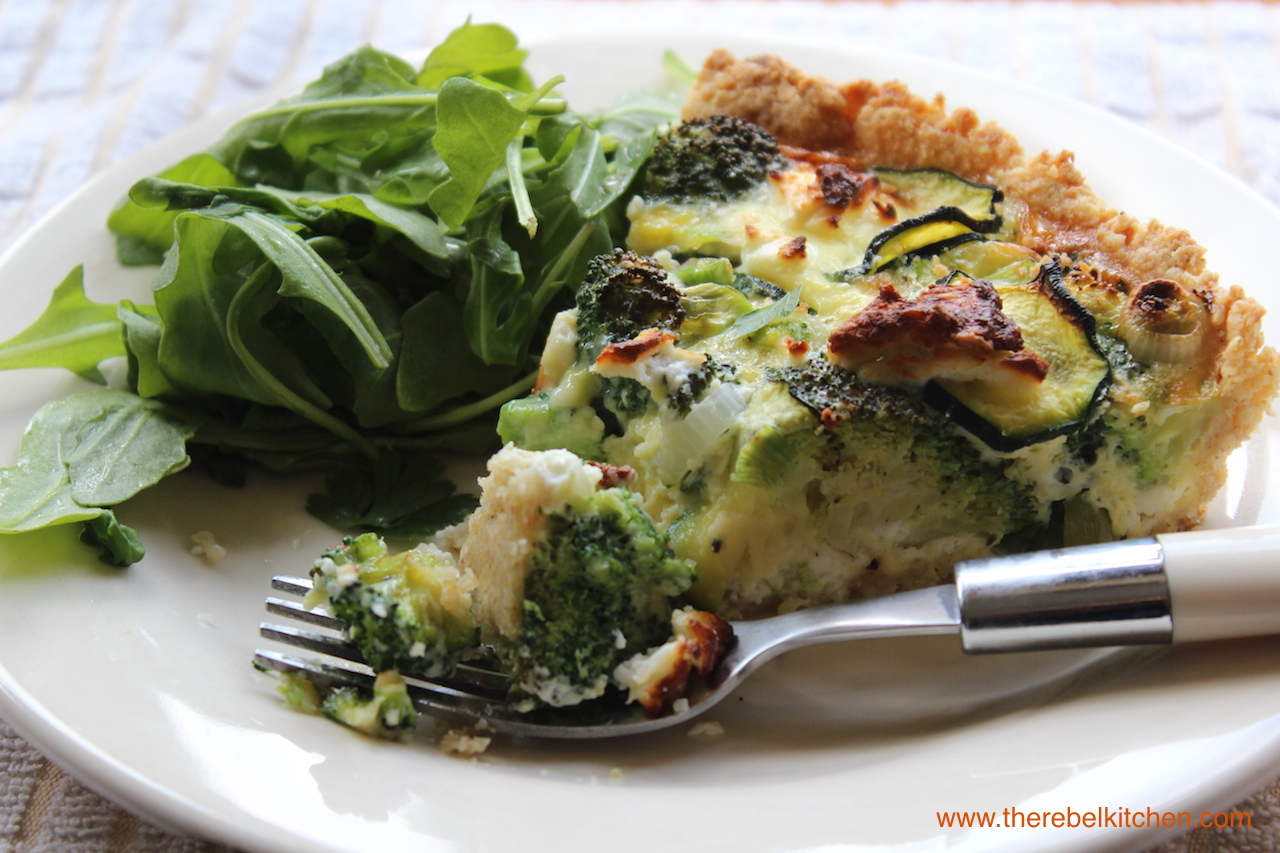 Broccoli has to be one of my favorite vegetables. My family never ate broccoli when I was growing up, so when I was introduced to it at my neighbor's house – I fell in love -veggie love! It then became my first choice in veggies and still is. So, that's why I like broccoli quiche so much.
Some of the great things about quiche are that you can make it ahead, it is perfect to bring to a potluck dinner because it is easy to transport and it is simple to reheat the whole quiche in the oven for about 15 – 20 minutes @ 350 degrees. Like a casserole, after the initial preparation, cooking and clean up, it is a very easy thing to serve and most of the mess is already dealt with.  And, the best thing, is that it tastes great. Hope you enjoy it as much as my family and I do!
Broccoli Quiche
Healthy and Fit Woman: Debra Rose
Recipe type: Brunch
Prep time:  
Cook time:  
Total time:  
Serves: 4 to 6
A classic favorite the whole family will enjoy
Ingredients
4 eggs
1 cup milk
1½ cups broccoli florets, steamed
1 medium onion, chopped small
1 clove garlic, minced
1½ cups sharp cheddar cheese (or flavorful cheese of your choice)
½ tsp salt
1 Tbs soy sauce
½ tsp onion granules
½ tsp garlic granules
For Crust:
2 cups all-purpose flour or whole wheat pastry flour
1 stick of butter, cold and cut into small slices
a pinch of salt
½ cup of ice water
Instructions
Preheat oven to 350 degrees
Combine all the crust ingredients with a pastry blender or fork until it resembles coarse balls about the size of small peas. Gather up the dough and gently form into a large ball and cut in half. On a lightly floured surface, gently flatten one of the balls and start rolling it out with a rolling pin until the crust is a little larger than your 9″ pie plate. Gently fold the crust in half and lay in the pie plate and unfold. Position it with your hands and cut off extra overhanging crust – leaving about an inch of overhang to turn under and flute. Flute around the entire crust. This recipe makes 2 crusts.
Prebake your crust for 5 minutes @ 350 degrees (put dry beans – enough to cover the bottom of the pie shell – in your unbaked crust while you prebake to prevent the crust from bubbling – remove the beans after the crust is prebaked)
Whisk together your eggs, milk and seasonings and set aside
Saute your onion and steam your broccoli
When crust is out of the oven, cover the bottom with ½ the cheese, the sauteed onions and the steamed broccoli.
Sprinkle raw minced garlic (or saute it first, if you prefer) over the top of everything
Pour your seasoned egg/milk mixture over the other ingredients
Top with the remaining cheese
Bake @ 350 degrees for 1 hour (Check by jiggling it. If it just slightly jiggles, take it out, it is done. But if it seems too loose and still jiggles a lot, bake it about 5 – 10 minutes longer – make sure to check it)
Take out of the oven when done and let stand for about 10 minutes to set up before serving.