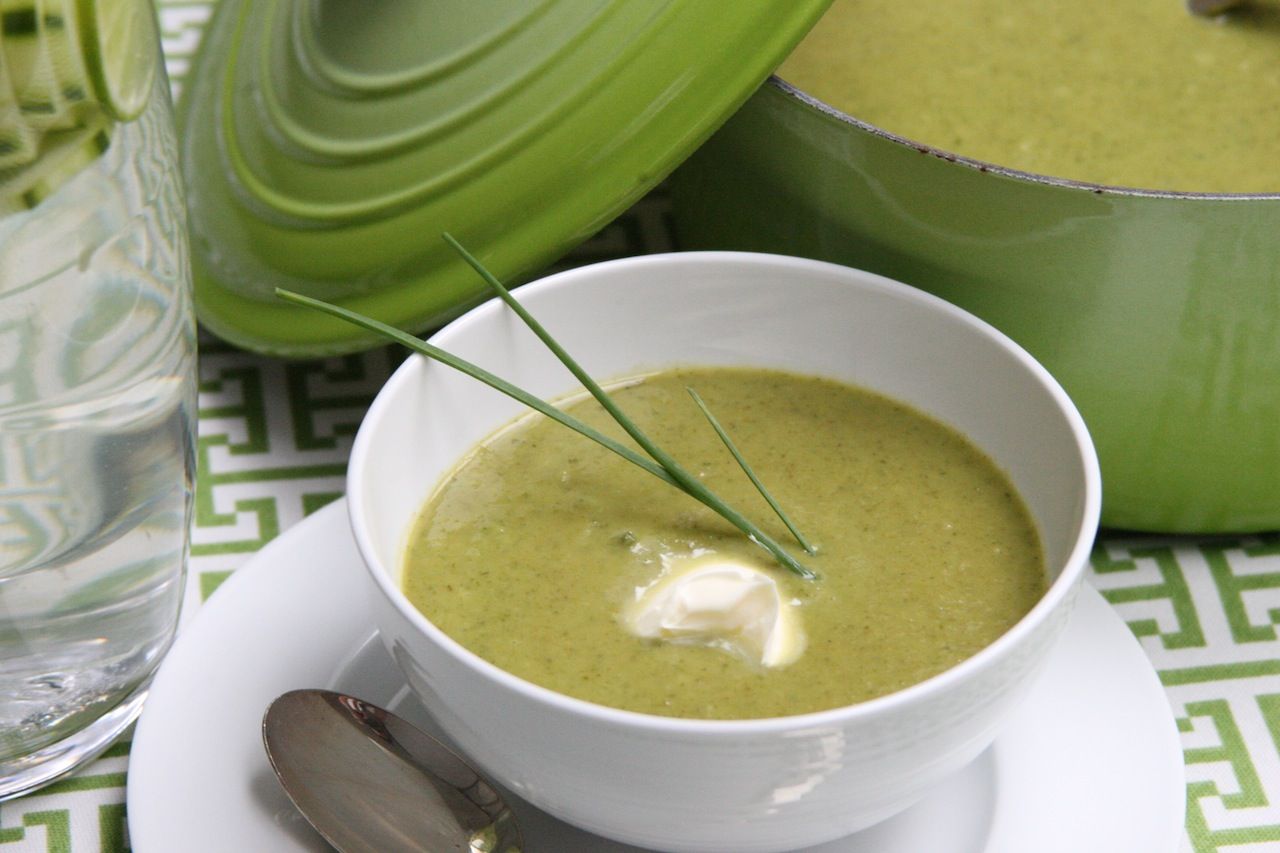 Soup
Roasted Eggplant and Zucchini Soup with Tzatziki
This year we grew sooo many zucchini and cucumbers. Somehow we never learn to pick them when they are a medium size and wait until they are huge (especially the zucchini). One thing for sure, there is a lot of food in a huge zucchini! We also have lots of mint and tomatoes so this recipe was perfect to use all of these veggies in.
My photography isn't the greatest, but I'm learning. Actually, I want to eventually get a good camera and learn how to use it. But, I'm sure you get a sense about what this recipe looks like from this picture.
I know this may sound strange, but my husband and I ate this for a late breakfast after I made it. We really enjoyed it even though it was a bit of a non-traditional breakfast or I guess you could say it was brunch!
Ingredients for soup:
1 large zucchini, peeled, seeded and cut into bite-size pieces
1 medium/large eggplant, peeled and cut into bite-size pieces
1/2 of a large onion, chopped small
4 cloves of garlic, minced
3 small tomatoes, cut into small pieces
2 1/2 cups chicken or vegetable broth
extra virgin olive oil (for drizzling on vegetables)
salt (about 2 tsp)
1T oregano
Directions:      Preheat your oven @ 400 degrees

1. Prepare your first 5 ingedients
2. Spray or brush a roasting pan with oil
3. Add the zucchini, eggplant, onions, garlic and tomatoes to the pan
4. Drizzle the olive oil over the top of the vegetables
5. Sprinkle the salt and oregano over the top of all the vegetables in the pan
6. Put your pan of vegetables in the oven at 400 degrees and roast them for approximately 45 – 50 minutes (check them at that point, they may take a little bit longer) While they are in the oven stir them every 15 minutes
7. When they are done, take about 1/2 of the veggies and blend them with 2 1/2 cups of chicken or vegetable broth until almost smooth. You can use a blender, food processor or an immersion hand blender to do this.
8. At this point, add the rest of the roasted vegetable pieces to the blended ones,  but be sure to keep them chunky
9. Put this mixture in a pot and bring to a boil, then turn down and let simmer for about 5 minutes or so. (don't forget to stir it while it's cooking)
10. Viola! This part is done
Tzatziki Ingredients:     (make this while your veggies are roasting in the oven)
1 medium/large cucumber, peeled, seeded and cut into very small pieces
2-3 cloves of garlic, pressed
1 cup of plain Greek yogurt
1 tsp. of white wine vinegar (I used brown rice vinegar)
Directions:
1. Put your cut cucumber pieces in a colander with a plate under it
2. Sprinkle salt over the cucumber and let sit and drain for about 30 minutes or so
3. After that time and some water has drained from the cucumbers, take them out of the colander and pat them dry with a paper towel.
4. Take your cup of plain Greek yogurt and stir in the vinegar and the pressed garlic and mix well
5. Then take your cucumber pieces and stir them into the yogurt mixture – Done
6. Spoon a portion of the Tzatziki on top of your Roasted Eggplant and Zucchini Soup – Garnish with fresh mint leaves and ENJOY!